No. 38 | 11.12.2022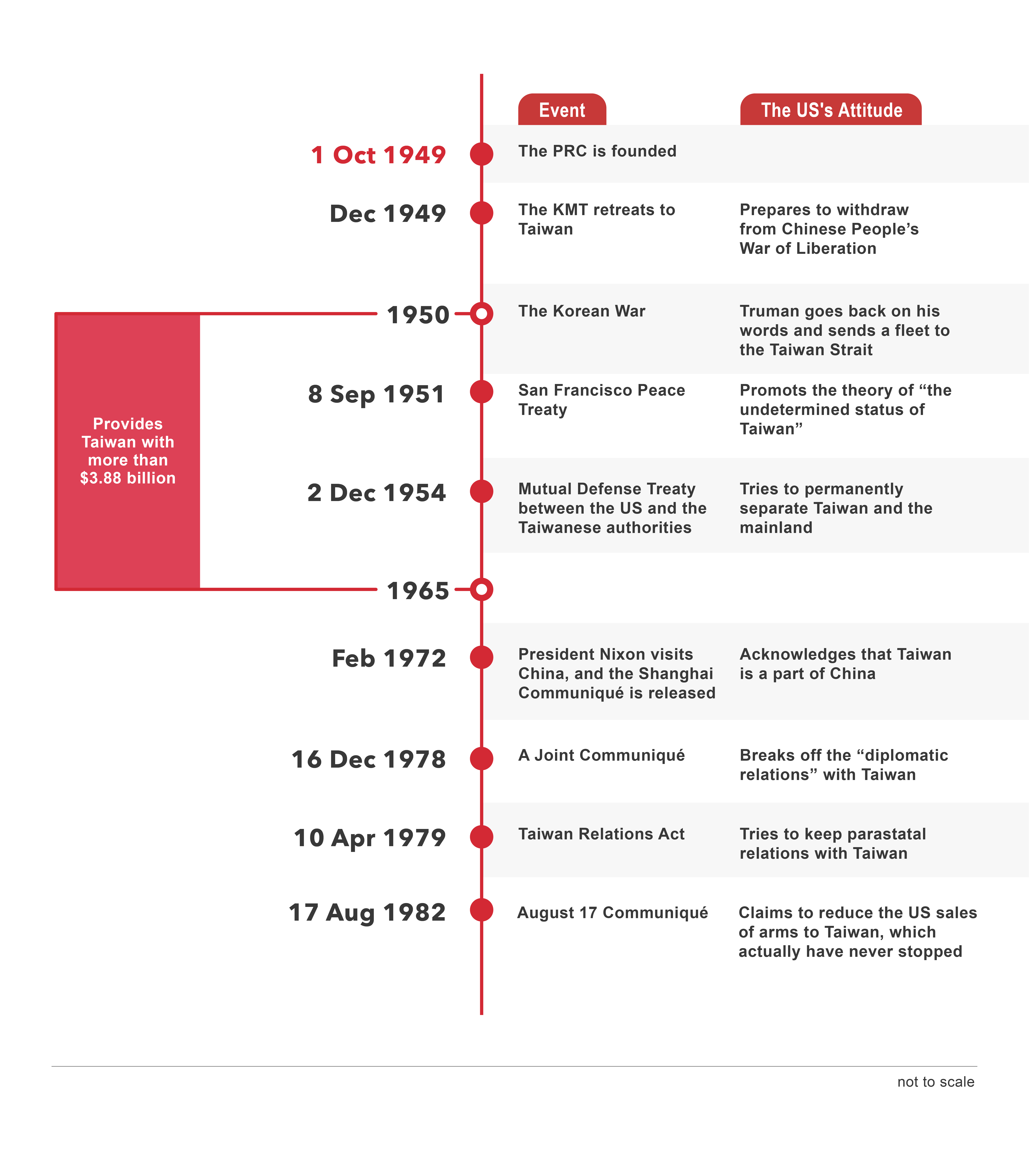 No. 37 | 17.04.2022

Saudi perspective: The U.S. is wrong to play "balance" in the Middle East, how would China choose?

Mohammed Al Yahya
Researcher at the Hudson Institute and former editor-in-chief of the English-language network of Al Arabiya Satellite Television
伊朗协议明显不利于沙特,更不用说美国在该区域的另一个最大盟友以色列了。它用一个合作体系取代了以前由美国主导的区域安全体系。在该体系中,伊朗成为美国的新代理人,而美国以前的盟友海湾国家和以色列则被降为次要角色。
It is necessary for Chinese companies to refer to the US and Japanese experience when dealing with Indonesia

Xue Hongyi
Southeast Asia Observer
2022年初有两大经济新闻,都围绕印尼在国际经济的角色以及所采取的能源与贸易政策。因此,有必要深入了解其经济状况以及未来影响。中国与印尼之间在许多领域的互补和相互需要,将持续拉动两国的经贸发展。但同时,中国对印尼的研究和了解却远远不足。
No. 32 | 11.03.2022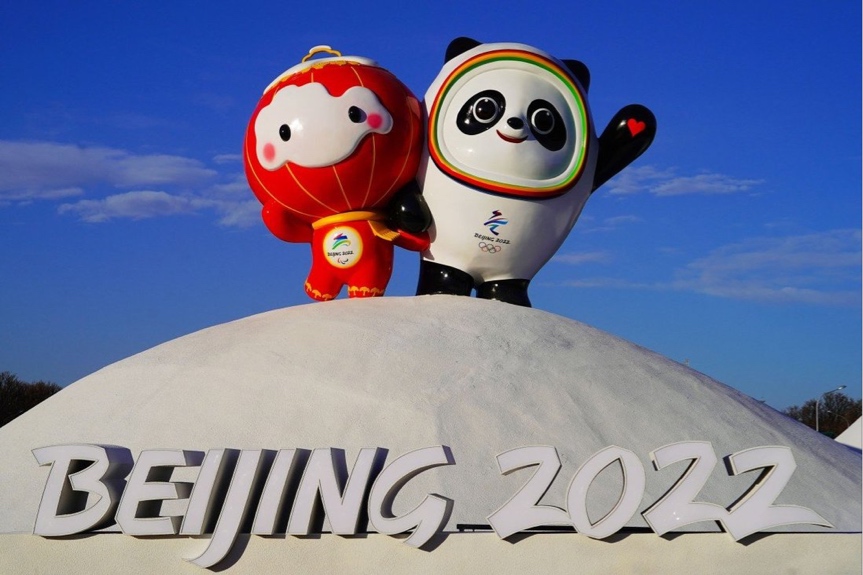 The mascots of Beijing 2022 Winter Olympics and Paralympics Bing Dwen Dwen and Shuey Rhon Rhon are seen in Beijing on this picture taken on Jan 12, 2022. [Photo/IC]
The importance of the Sino-Russian strategic relationship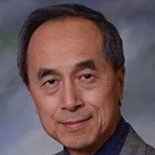 Yu Bin
Yu Bin (于滨) is a senior researcher at the Center for Russian Studies at East China Normal University and a professor of political science at Wittenberg University.
Context
With the US in an increasingly full-scale standoff with China, the US military presence in Ukraine, and the Russia-Ukraine crisis on the horizon, the February 4 meeting in Beijing between Xi Jinping and Russian President Vladimir Putin drew much attention in China and beyond. During this meeting, Xi stressed "the commitment between China and Russia to deepening back-to-back strategic coordination and upholding international equity and justice side by side in the face of profound and complex changes in the international situation". In his article, Yu Bin compares and analyzes the differences between US foreign policy toward Russia and China, explaining why it is so important to uphold Sino-Russian relations.
Key Points
The US's tough stance toward China stems not only from the so-called bipartisan consensus, but also from a rather entrenched, racially-charged social subconscious.
The US establishment has never given up on its efforts to bring Russia back into the Western orbit. Since the collapse of the Soviet Union, every US President has begun the presidency with a "reset" of relations with Russia, accompanied by stagnation, regression, and deterioration of US-China relations.
The policy consideration of the US establishment is to weaken and divide the Sino-Russian relationship as much as possible and thus return to a dominant position in the trilateral game between the three countries.
Some US politicians have pointed out that the Sino-US competition is a struggle between two civilizations and two races, something the US has never confronted before. The rivalry with the Soviet Union during the Cold War was, in a way, a "fight within the Western family."(Kiron Skinner)
The US academic and policymaking communities have always "valued Russia over China". The top US National Security and Foreign Affair policymakers included many experts on the Soviet Union, such as Henry Kissinger, Zbigniew Brzezinski, and Condoleeza Rice. However, US experts on China have never risen to the top of the policymaking hierarchy.
In the face of US suppression and decoupling tactics, China and Russia need to remain vigilant. Russia and China have largely excluded ideological factors from their bilateral relations and are, in fact, defending the modern system of sovereign states based on non-interference in the internal affairs of other countries.
Summary
According to Bin, one of the fundamental reasons for the US to treat China and Russia differently is based on the level of "threat" each country poses to the US. China is seen as a long-term, comprehensive, and strategic threat to the US, whereas Russia is regarded as a short-term, regional, and security-related "problem." The US is not likely to give up efforts to undermine Sino-Russia relations. Therefore, It is extremely important to continue to upgrade economic relations between the two countries, as well as to strengthen ties between the two peoples.
Ambassador Qin Gang on the Winter Olympics and Xinjiang issue in interview with NPR

Qin Gang
Qin Gang (秦刚) is the eleventh Chinese Ambassador to the US, assuming his new post on July 28, 2021, and served as China's Vice Foreign Minister.
Context
On January 27, Qin Gang, Chinese Ambassador to the US, was interviewed by NPR's "Morning Edition" about the Beijing's Winter Olympics, Xinjiang and Taiwan, US-China relations, and other issues. The interview was conducted by NPR's Steve Inskeep.
Key Points:
To ensure a simple, safe, and splendid event, the Beijing Winter Olympics include a "closed-loop" pandemic prevention mechanism for athletes and personnel, green energy for all venues, advanced ice-production technology, and near-zero carbon emissions.
If you want to know whether a country has freedom and human rights, then you have to ask the people of that country. Surveys by both Harvard Kennedy School and Edelman show that over 90 percent of the Chinese people are satisfied with their government.
In the case of Xinjiang, people who break the law are brought to justice and some face imprisonment. For those who are influenced by extremist ideology, the Chinese government has set up education and training centers to provide language, legal, and vocational skills training, enabling them to earn decent livelihoods and preventing them from being drawn into extremism and separatism.
The Uyghur population has more than doubled in size over the past 40 years; the average life expectancy in the past 60 years has increased from 30 to 72. The so-called "genocide" or "forced labor" are lies constructed for political ends.
The Chinese public has extensive access to information with over one billion internet users, which the Chinese government regulates to protect the public interest. The government consults the public before every major decision and has multiple channels for collecting and listening to public opinion and criticism.
The Taiwan issue is the "biggest tinderbox" between the US and China. If the Taiwan authorities continue to push for "Taiwan independence" with the support of the US, it is likely to draw the two major powers into military conflict.
Summary
According to Qin Gang, Sino-US relations are in a challenging moment. The Chinese people, including their leaders, believe that this relationship is one of the most important bilateral relationships, and China is willing to actively promote the improvement of relations between the two countries. The "One China" principle is the political foundation of this relationship and avoiding war and conflict is the greatest common denominator between US and China. Both sides should work together to deter the forces of "Taiwan independence" and promote peaceful reunification across the Taiwan Strait.
Why China's shrinking population won't impact economic prospects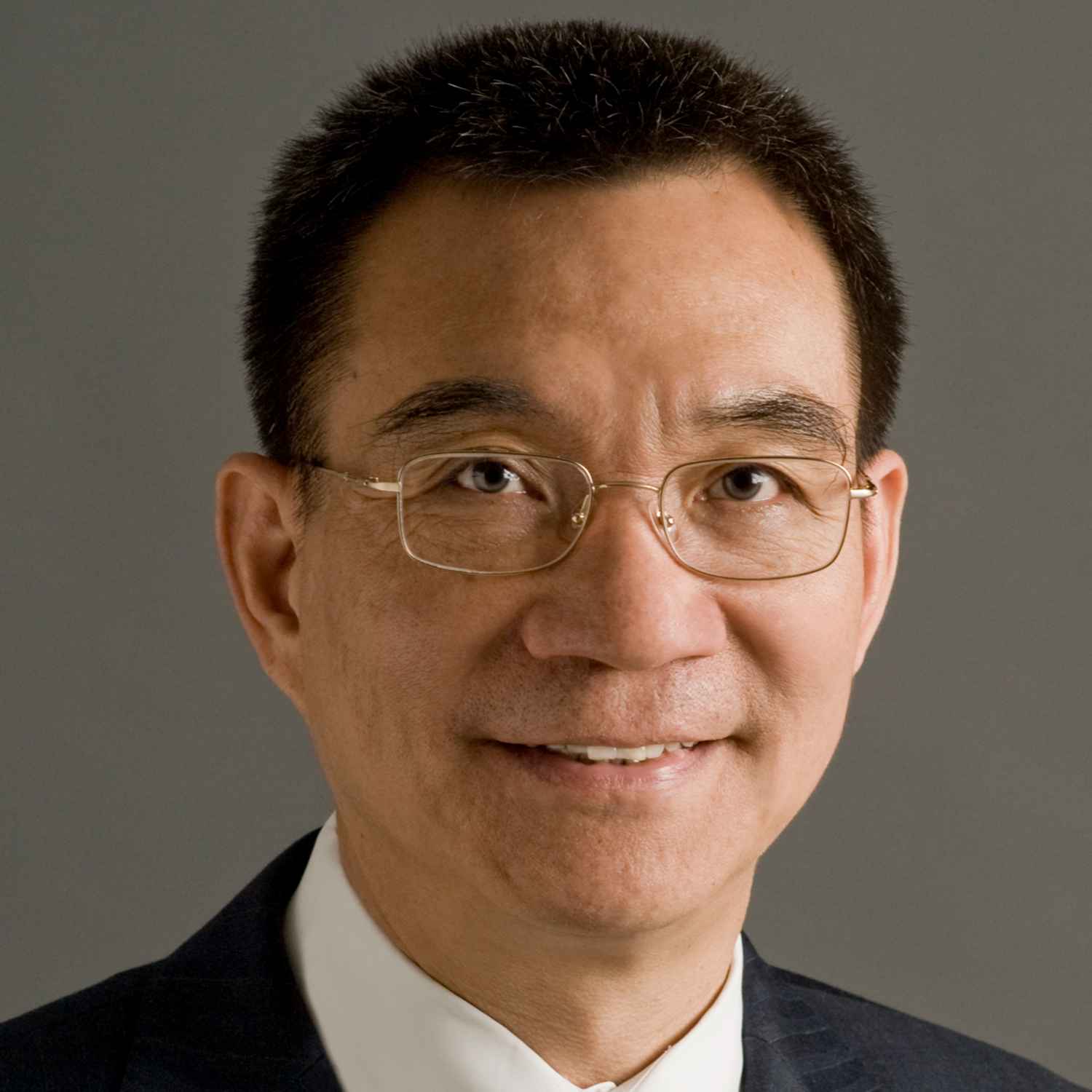 Lin Yifu
Justin Lin Yifu (林毅夫) is dean of the Institute of New Structural Economics, Dean of the Institute of South-South Cooperation and Development, and a Professor and Honorary Dean of the National School of Development at Peking University. He was senior vice president and chief economist at the World Bank.
Context
In 2021, the number of China's newborns was 10.62 million, a net increase of just 480,000, the lowest since 1962. Many economists believe that China's demographic advantage, one of the important driving forces of China's growth in the last 40 years, might end soon, and this will negatively impact China's long-term growth. In a recent interview, Justin Lin Yifu argues that the population decline will not impact China's economic prospects.
Key points
The general decline in the population growth rate is not the major factor in economic growth; rather, it is the growth or decline of the working-age population that contributes to or detracts from economic growth. It could take 15 years before a declining birth rate would lead to a shrinking working-age labor force.
What is important for economic growth is not the quantity of the labor force, but the quality of the labor force. In the long run, China can elevate the quality of the workforce through education, thus mitigating the negative impact of a declining workforce.
Extending the age of retirement is another way to solve the worker shortage. In China, the retirement age is 60 for men and 55 for women, while 65-years old is the common age of retirement globally.
In 15-20 years, China's economy will mainly depend on capital-intensive and technology-intensive industries that require fewer workers than labor-intensive industries.
Summary
In addition to population pressures, there are other factors that affect China's economy in 2022. In the upcoming months, many countries will have to bear the brunt of the US Federal Reserve's interest rate hikes. Lin asserts that China is better equipped than other developing countries to mitigate the risk of capital outflow due to its advantages in the management of short-term capital flows and massive foreign currency reserves. As a catch-up economy, China still has huge room for growth. For example, the government can implement a proactive fiscal policy to improve both digital and urban infrastructure, and also use a looser monetary policy to leverage private investment in upgrading industries and innovation. Lin believes that these moves will stabilize China's growth in 2022.
Documentary released on CPC's "zero tolerance" approach to corruption
The CPC Central Commission for Discipline Inspection(CCDI)
The CPC Central Commission for Discipline Inspection(CCDI) is China's top disciplinary agency that inspects the CPC's policy, strengthens the Party construction, and organizes anti-corruption work.
Context
In January, a five-episode anti-corruption documentary "Zero Tolerance," which was co-produced by the Central Commission for Discipline Inspection (CCDI) and state-media CCTV, went viral on the internet. Since the 18th Communist Party Congress in 2012, President Xi Jinping's launched the anti-corruption campaign. The documentary highlighted 16 detailed cases showing CPC's "zero tolerance" attitude toward and determination to fight against corruption. One typical case is about Zhou Jiangyong (周江勇), former member of the CPC Standing Committee of the Zhejiang province and former Party Secretary of Hangzhou, headquarters of tech giant Alibaba. One notable description is that he "colluded with capital and supported its disorderly expansion. "
Key points
As a senior cadre promoted after the 18th Communist Party Congress, Zhou served as a top-level official (一把手 yī bǎ shǒu) in Zhoushan, Wenzhou, and Hangzhou cities in Zhejiang, but was gradually corrupted by power.
Zhou engaged in family corruption, using his public power to help his brother Zhou Jianyong(周健勇) with his businesses. Zhou Jiangyong used power to obtain free land for the company that his brother founded. By trading power for money, they received over 7 million yuan as their profitable reward.
After he became Party Secretary of Zhoushan city, Zhou Jiangyong helped various businessmen get project contracts by using his brother as a "firewall" to evade supervision. Between 2013-2017, Zhou Jianyong received more than 90 million yuan in "kick-backs" from Shi Shihong, a businessman.
With Zhou Jiangyong's help, his brother co-founded a tech company and invested in a mobile payment business for subway transport projects. Some companies bought shares of the tech company at obviously inflated prices, while Zhou Jiangyong helped these companies acquire low-priced land and preferential policies.
In August 2021, Zhou Jiangyong was placed under investigation after many people reported his corrupt offences to the government. He was expelled from the Party and public offices on January 26.
Summary
The documentary says that CPC realizes that the biggest challenge for the comprehensive and long-term leadership of the Party is the oversight of power. The public power should belong to the people and ensure the people's happiness. Xi Jinping was also cited as saying, "The struggle between the corruption and anti-corruption efforts will continue to exist for a long period to come… we must know the difficulties and move forward".
The beginning of Marxism in China: from the Nanchang Uprising to the Jinggang Mountain Revolutionary Base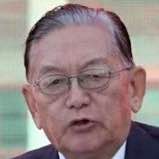 Shi Zhongquan
Shi Zhongquan (石仲泉) is the former deputy director of the Party History Research Office of the Central Committee of the Communist Party of China.
Context
From the Nanchang Uprising (南昌起义 nánchāng qǐyì) in 1927 to the establishment of the revolutionary base in Jinggang Mountain (井冈山 jǐnggāngshān) between 1927 and 1929, the Communist Party of China (CPC) gradually explored a revolutionary path different from the urban armed uprisings of the 1917 Russian Revolution. This new path was defined by the Chinese reality and marked the opening chapter of Marxism in China. In 1924, under the guidance of the Comintern, the Kuomintang (KMT) and CPC cooperated to launch the Chinese Great Revolution (1925–1927大革命dà gé mìng) to overthrow imperial powers and Beiyang warlords (北洋军阀 běiyáng jūnfá). However, in 1927, the Kuomintang defected and the Communists were massacred. In his article, Shi Zhongquan explains in detail how, after the failure of the Chinese Great Revolution, the devastated CPC found another way forward, leading to a major turning point in the Sinicization of Marxism.
Key points
The Nanchang Uprising of August 1, 1927 was the beginning of CPC's armed resistance to the KMT and the Communists' independent leadership of the Chinese revolution. This led to the creation of the first people's army (人民军队 rénmín jūnduì).
After the Chinese Great Revolution(1925-1927) and its defeat, and drawing on the historical experience of peasant uprisings in ancient China, the idea of "going to the mountains" was discussed within the Party and gradually became a practice. After the failed Autumn Harvest Uprising, led by Mao Zedong in October 1927, Mao turned towards Jinggang Mountain on the border between Hunan and Jiangxi provinces. There, Mao's idea of an "armed independent regime of workers and peasants" (工农武装割据 gōngnóng wǔzhuāng gējù) was formed.
In the Jinggang Mountain, the theories of the people's army and of military guidance were also developed. They emphasized the Party's political and ideological leadership over the army, advocated the implementation of a democratic system in the army, and established the "three main rules of discipline" (三大纪律 sān dà jìlǜ) and "eight points of attention" (八项注意 bā xiàng zhùyì) – a military doctrine that included a number of rules demanding high standards of behavior and respect for civilians during wartime. This can be regarded as the prototype of Sinicized Marxist military theory.
In April 1928, the base area launched a full-scale land revolution and formulated the Party's first land law, the Jinggang Mountain Land Law (井冈山土地法 jǐnggāngshān tǔdì fǎ), which was groundbreaking for agrariam reform with Chinese characteristics.
In Jinggang Mountain, Mao Zedong reiterated that proletarian ideology must be the foundation of the CPC. That is, all CPC members must be equipped with proletarian ideology. This was an important step in the Sinicized Marxist theory of party-building.
Summary
The Jinggang Mountain revolutionary base was the first to be led by the CPC, lasting 15 months and opening up a new direction for the Chinese revolution. Other revolutionary bases led by Fang Zhimin in northeastern Jiangxi, He Long in western Hunan and Hubei, and Li Wenlin in southwestern Jiangxi contributed to the creation of Sinicized Marxism. It is the crystallization of the collective wisdom of the whole Party, with Mao Zedong as its main creator along with contributions of Zhu De, Chen Yi, Zhou Enlai, and other older-generation revolutionaries.
(Chinese Voices will continue to interpret the historical context and developmental logic of Marxism's Sinicization)
No. 29 | 27.02.2022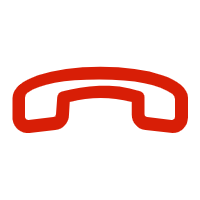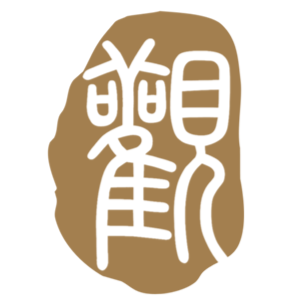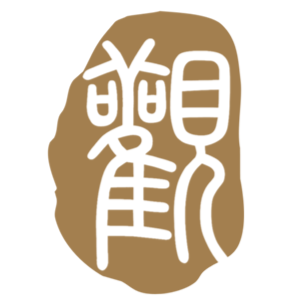 No. 35 | 27.02.2022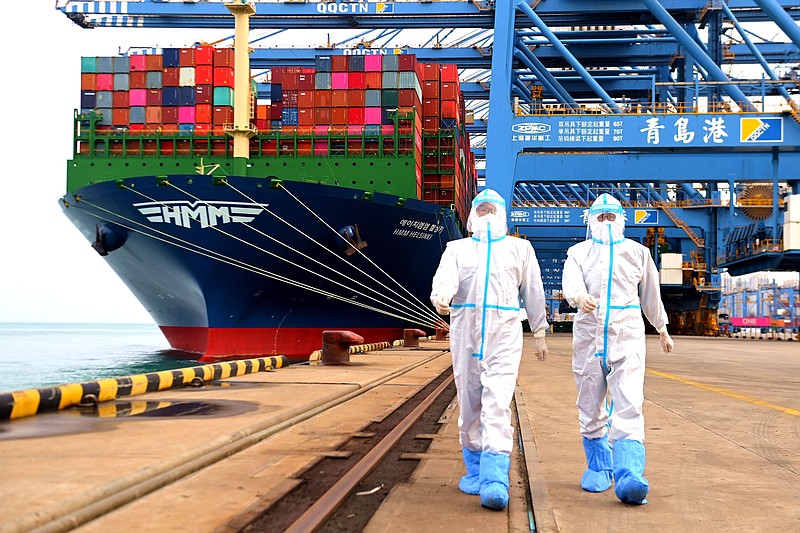 ooooe Policy four booklet time for health 11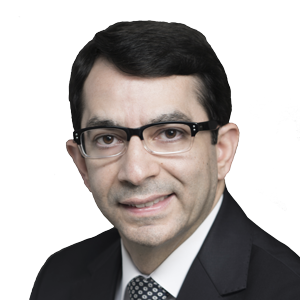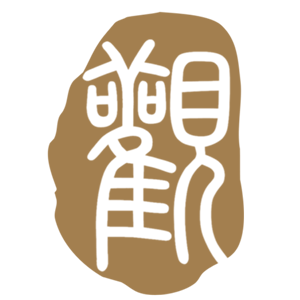 Context
On February 6, Argentina and China signed a series of cooperation agreements, including a memorandum of understanding (MoU) to jointly promote the Belt and Road Initiative (BRI). Against the backdrop of the deterioration of China-US relations and the return of the Monroe Doctrine, the US has increased its intervention in Latin American countries, and the relationship between China and some Latin American countries has grown closer. Cao Ting's article analyzes the results of the increasing cooperation between China and Latin America through the BRI since Xi Jingping has become the top leader in 2012 and what has been driving this trend.
Key points
Since 2012, 21 Latin American countries have signed MoUs with China on BRI cooperation.
China's investment in Latin America has been shifting from reliance on energy resources to increasing industrial cooperation to promote diversified production, expanding into emerging areas such as smart manufacturing, power, and communications. As of August 2021, Latin American and Caribbean countries have established 34,633 enterprises and invested US$ 237.05 billion in China.
China continues to accelerate cooperation in Latin American countries, especially in the field of transportation, energy, and IT. For example, Huawei has nine data centers in the region: two each in Brazil, Chile, Peru, and Mexico, and one in Argentina. This is more than any other public cloud provider.
Financial cooperation between China and Latin America continues to deepen. China has set up RMB clearing banks in Argentina and Chile, and seven countries such as Brazil, Argentina, and Chile have joined the Asian Infrastructure Investment Bank (AIIB).
From China's perspective, Chinese-Latin American cooperation can help the country's economic transformation and further development. For Latin America, one of the benefits is that BRI has increased the free flow of goods, capital, services, and labor in the region through infrastructure construction, which has accelerated Latin American integration.
Summary
According to Cao Ting, cooperation between China and Latin American countries is also facing challenges, such as China's lack of knowledge of Latin American national conditions and systems. The differences between Latin American countries and Chinese standards in taxation, labor, environmental protection, and legal norms have created difficulties in cooperation. Chinese-Latin American cooperation, however, has a solid foundation and huge room for growth. China and Latin American countries should cultivate high quality cooperation; an example of which is building a "green silk road" to create a number of model cooperation projects that promote local economic development, protect the local environment, and benefit the local people. Aiming to tap into common economic growth drivers, Chinese-Latin American cooperation could be a good model for fostering sustainable development in developing countries.
After the Russia-Ukraine conflict, Macron's quest for "independence and autonomy" is at hand?
Kong Fan
French media professionals
俄乌冲突,让形势发生了逆转,也给德国的内政外交带来了转折性的变化。马克龙指望德国出钱,其实就要一个承诺。只要德国同意建立欧盟军队,那么我们可以找欧洲银行借钱嘛。大家都是债台高筑,虱子多了不咬,债多了不愁啊。先搞起来吧,美国靠不住啊!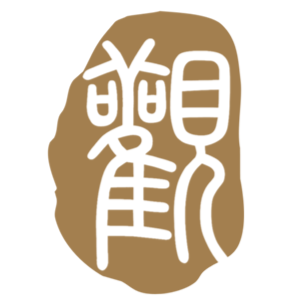 Fuzi: Some studies on the Chinese system overstate the interplay between the central government and the land and the bar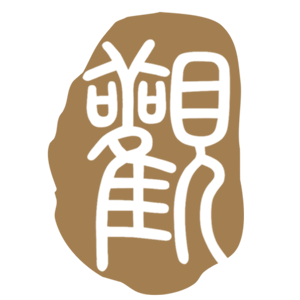 有些关于中国政治体制的研究,过度关注地方和部门的交锋,夸大了中国决策过程中的权力斗争和相互扯皮,却忽略了不同部门在交锋的过程中,也讲清了问题,揭示了各方立场,明确了各方权责。
No. 33 | 20.02.2022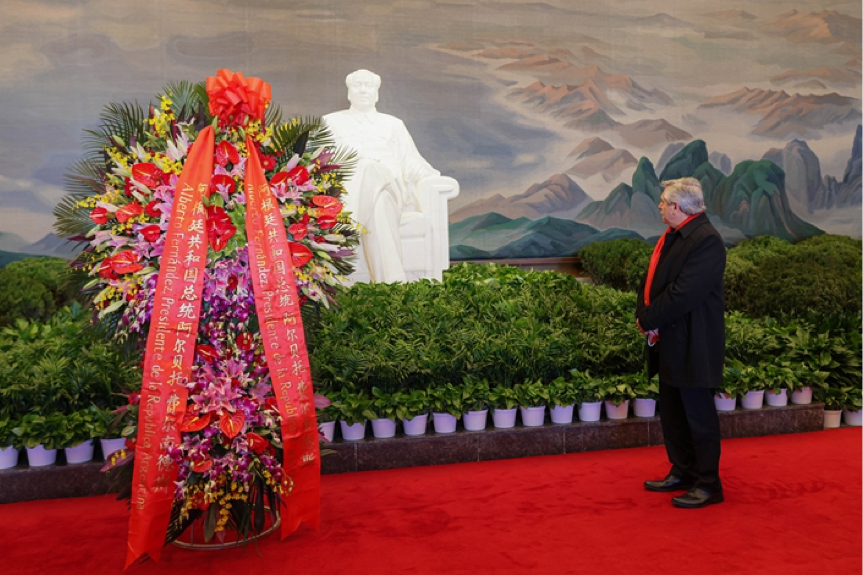 Argentine President Alberto Fernandez visits Chairman Mao Memorial Hall on February 5, 2022. [Casa Rosada]
Moon Wing Phantom: Who would have thought that it cracked the anti-China code of the Japanese media

北京冬奥会顺利举办,雅虎新闻却依旧是大家熟悉的样子,对中国抗疫状况与本国形成的强烈对比避而不谈,仍然按照既定的议程设置,谈及中国必定"新疆、台湾、俄罗斯"一键三连。
No. 34 | 20.02.2022

Biden doesn't know yet that the Chinese have completely won over Trump

Paul Krugman
Professor at the City University of New York, Nobel Laureate in Economics
特朗普在中国人眼里可能是个傻子,但民主党的任何行动,只要可能被视作给中国的礼物,都会招来共和党的抨击,即使继续特朗普的关税政策对我们的伤害大于对中国政府的伤害。
Will the new crown disappear in March 2022?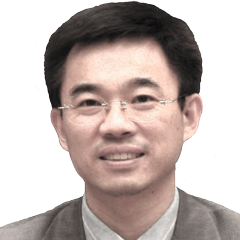 Wu Zunyou
Chief expert in epidemiology, China CDC
现在有多个团队正在研究如何进一步完善现有的防控措施。完善后的防控措施既不是现在简单的常态化防控动态清零,也不是简单的"躺平"。它既能保证我们的疫情得到控制,实现人民至上、生命至上的价值取向,同时又能够保证正常的国际交往、经济发展。
No. 28 | 20.02.2022

Chinese Voices – No. 28
20.02.2022
How China's new nationwide system works: A case study on COVID-19 vaccine development
No. 28 | 09.01.2022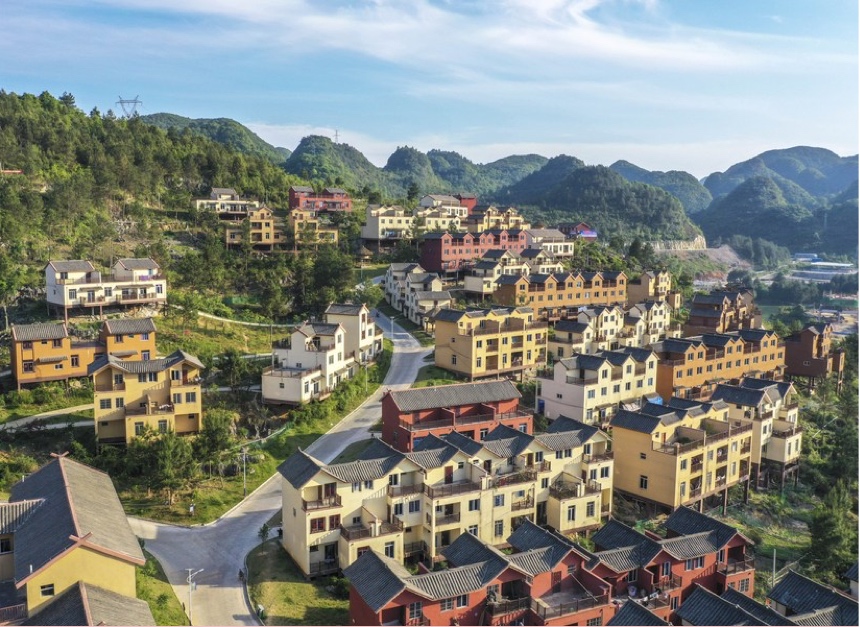 Aerial photo taken on April 28, 2020 shows a view of a poverty-relief relocation site for the Baiku Yao People in Nandan County, south China's Guangxi Zhuang Autonomous Region. [Xinhua/Cao Yiming]
Understanding the evolution of the New Cold War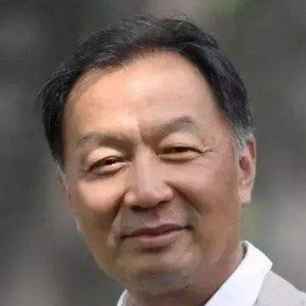 Wen Tiejun
Wen Tiejun (温铁军) is an expert on China's rural issues and a professor at Renmin University.
Faced with the confrontational "New Cold War" launched by the United States in recent years, Wen Tiejun analyzes its characteristics emergence, and the historical evolution of the original Cold War. First appearing in 2001, the concept is rooted in Samuel P. Huntington's "clash of civilizations," who argued that wars in the post-Cold War would be fought between cultures rather than countries. The New Cold War became an ideological concept formulated by a group of US politicians, especially around 2018 and 2019, who had experienced the Cold War, including Bannon and Pompeo. The New Cold War era is marked by irrational incidents, including the closure of Chinese consulates in the US and restrictions on the entry of family members of Communist Party of China cadres. Unlike the Cold War, which took place in the stage of industrial capital, the New Cold War is occurring in the era of financial capital. The global financial system is dominated by the US dollar, which has become the settlement and reserve currency of global trade. In addition to its currency, the US maintains its hegemony through its military, discursive power, and institutional system. However, the credibility of the US dollar has declined since the 2008 financial crisis. On the other hand, China has increased its production scale, capital expansion, and internationalization of the RMB, posing a challenge to the US dollar. For example, with the promotion of the Belt and Road Initiative, China has established bilateral currency swap agreements and invested substantially in Africa and Latin America. These actions have made the US view China as its enemy. According to Wen, due to the prevailing worship of the US ideology and institutions, China is not prepared to deal with the challenge of the irrational New Cold War from an ideological, institutional, and discursive standpoint. Wen suggests that China should take the lessons from the Western sanctions seriously, make comprehensive adjustments in ideology, action, and strategy, and be prepared for three years of difficult times as the central government has proposed.
Why there are no urban slums in China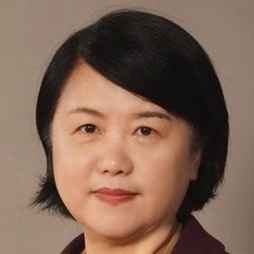 Lu Xinyu
Lu Xinyu (吕新雨) is a professor and the director of ECNU-Cornell Center for Comparative Humanities, East China Normal University.
The Chinese government is committed to rural revitalization and to reducing the urban-rural income gap and developmental imbalance. Lu Xinyu points out that the problem of uncoordinated development between urban and rural areas still exists globally. No country, not even developed countries, has ever entirely completed its industrialization process and urban-rural integration. For example, the racial conflicts in the US today are rooted in agricultural and peasant issues. As agricultural modernization pushed farmers out of southern plantations and into cities, rural issues were transformed into urban and racial conflicts. In China, however, people have not seen the emergence of urban slums, but instead, there has been a narrowing gap between urban and rural areas. According to Lu, this reality indicates that China is not adhering to the Western path of urbanization. Two kinds of land ownership systems are implemented in China's urban and rural areas: urban land is state-owned and rural lands are owned by rural collectives. Thanks to the socialist housing distribution system, urban housing was equally marketized and capitalized so that everyone had a place to live. In rural areas, since the contract responsibility system was officially established in 1982, collective ownership of rural land has been an essential part of China's socialist system, in which peasants' land ownership rights and the community are protected. China is currently pushing forward the transfer of management rights of contracted rural lands in order to maximize the return on increasing idle rural land caused by rural-to-urban migration. The author warns that the move could lead to slums emerging in China cities if a large number of landless farmers would flow to cities without employment. She proposes a concept of "Neo-ruralism" as a way to rebuild urban-rural relations and address the problem of uncoordinated development.
The politics behind the "metaverse"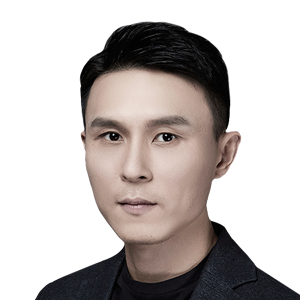 Xiong Jie
Xiong Jie (熊节) is a senior researcher and digital transformation expert at the Sichuan Institute of Quality Development.
The anti-monopoly law saw its first amendment in 13 years, responding specifically to monopolistic practices in the digital economy. While there are legal experts that say anti-monopoly penalties for digital platforms lack operability, Xiong Jie responds in an interview that governance in China has always been a process of guidance, experimentation, and response. The law will become a new challenge for platforms, especially in the definition and management of data ownership. Given that data and traffic are created by users, and platform companies are also data collectors and users, where are the boundaries of using data? Legislation helps to teach the public, the platforms, and all the parties involved about the "games" they are all playing in. In this process, boundaries are clarified and new rules are generated, and this is a manifestation of socialist democracy. Recently, the concept of "metaverse" (元宇宙 yuán yǔzhòu) – pushed by Facebook founder Mark Zuckerberg – has gained a lot of attention. According to Xiong, this concept is part of a colonial mentality that seeks to create a "lawless land" in order to define the rules and monopolize the interpretation of those rules. In China, the internet is not a place outside the law, it is an integral part of the entire social space, and the country has to regulate it with the principle of fairness, democracy, and common prosperity. While promoting the "spirit of the internet," Western internet giants have intervened in politics, manipulated presidential elections, and maintained close ties with the government and the military. Google, for example, is closely associated with research funded by the US military. Xiong believes that the root of internet governance lies in rationalizing the property rights of data, and in allocating the rights of ownership, use, disposal, and revenue derived from it. Compared to the West, China has the advantage of a political system that can make innovations and breakthroughs from the fundamental interests of the broadest number of people, using a scientific governance model and the advantages of information infrastructure.
Starlink program's challenge to international space security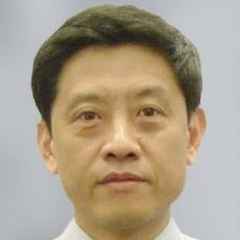 Yu Nanping
Yu Nanping (余南平) is a professor at the Institute of International Relations and Regional Development, East China Normal University.

Yan Jiajie
Yan Jiajie (严佳杰) is a doctoral student at the Institute of International Relations and Regional Development, East China Normal University.
Satellites from SpaceX – US aerospace manufacturer founded by Elon Musk – have approached the Chinese space station twice in 2021, posing a danger to the security and health of astronauts on board the Chinese space station. The Starlink program, the satellite internet constellation proposed by SpaceX in 2015, is a key step in the implementation of the US' strategic space plan. The program expects to launch 12,000 low Earth orbit (LEO) satellites by 2027, reaching a total of 42,000 satellites in the three–phase project. As of March 24, 2021, the company had successfully launched 25 batches of a total of 1,385 satellites. Yu Nanping and Yan Jiajie noted that the impact of the Starlink program on national and international security issues has not been given enough attention. With a long-standing relationship with the US military, SpaceX has adopted a "civilian-to-military" (民转军用 mín zhuǎn jūnyòng) model rather than the "military-to-civilian" ( 军转民用jūn zhuǎn mínyòng) of the US aerospace industry in the 20th century. For example, on October 5, 2020, SpaceX signed a US$149 million contract with the US Department of Defense Space Development Agency to build four ballistic missile and hypersonic missile detection and tracking satellites for the military. The Starlink program, therefore, has significant strategic and military implications behind it. If the Starlink program is applied to the military on a large scale, it will further enhance the US military's satellite communications and unpiloted combat capabilities. According to the authors, 40,000-plus satellites – equivalent to 40,000 high-definition cameras hanging in the air forever – could pose a considerable threat to the national defense security of other countries. All overseas satellites covering a third country are qualified to carry out satellite internet services within that territory, without being subject to its national supervision and regulation. Therefore, Starlink – as a US satellite internet service – can obtain information regarding other countries, challenging their national sovereignty.The huge number of satellites in the Starlink program will be a great challenge to the peaceful use of space, threaten the existence of other satellites, and affect humanity's plan to launch higher orbiting satellites into space. It will also significantly affect the exploration and scientific research of the astronomical community, which will negatively affect natural disaster prevention and meteorological observation.
Zhou Enlai's Legacy in the Belt and Road Initiative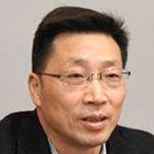 Han Tongyou
Han Tongyou (韩同友) is a member of the Standing Committee of the Party Committee and vice president of Huaiyin Normal University.

Xu Zhengfei
Xu Zhengfei (徐正飞) is director of the Academic Affairs Office of Huaiyin Institute of Technology.
January 8 of this year marks the 46th anniversary of Premier Zhou Enlai's death. In their article, Han Tongyou and Xu Zhengfei point out that during his tenure as Premier(1949-1976) and Foreign Minister(1949-1958) of the People's Republic of China (PRC), Zhou personally visited more than 18 countries along the "Belt and Road" (一带一路 yīdài yīlù) and established diplomatic relations with over 36 countries. This created a new path for China's diplomacy and has had a practical impact on implementing today's Belt and Road Initiative (BRI) and promoting a community with a shared future for humanity(人类命运共同体 rénlèi mìngyùn gòngtóngtǐ). Han and Xu highlight three major features of Zhou's foreign affairs activities along the Belt and Road. Firstly, Zhou epitomized the unity of patriotism and internationalism. In the early years of the founding of the PRC, China pursued an imbalanced foreign policy, only building international relationships within the socialist camp. Zhou advocated for the spirit of internationalism, the establishment of a united front, and active support for independence and liberation struggles of the Third World, such as resistance to France in Vietnam, to the US in Korea, and the UK and France in Egypt. He also helped provide economic and technical assistance to Vietnam, Mongolia, Cambodia, and other Asian and African countries, and put forward the Eight Principles in foreign aid, including "no conditions attached." Secondly, Zhou emphasized the importance of learning and advocated learning from the strengths of all countries – not only from the Soviet Union – including peaceful and neutral countries. For example, he told the performers of the Xinjiang Song and Dance Troupe who went to Africa that they should learn from the continent with an open mind and should never have a great power mentality. Thirdly, Zhou Enlai was committed to creating a peaceful and stable international environment. Building off of Lenin's idea of peaceful coexistence, Zhou creatively put forward the Five Principles of Peaceful Coexistence (和平共处五项原则 hépíng gòngchǔ wǔ xiàng yuánzé), which he used to solve border problems with neighboring countries such as Myanmar, Nepal, and Afghanistan. The authors point out that Zhou's diplomatic ideas deeply influenced Chinese politics. Among them, Zhou's ideas of peaceful coexistence and common development are the fundamental, long-term goals of China's BRI. Furthermore, Xi Jinping's vision of "building a community with a shared future for humanity" is also a continuation of Zhou's ideas of peaceful diplomacy.
No. 27 | 02.01.2022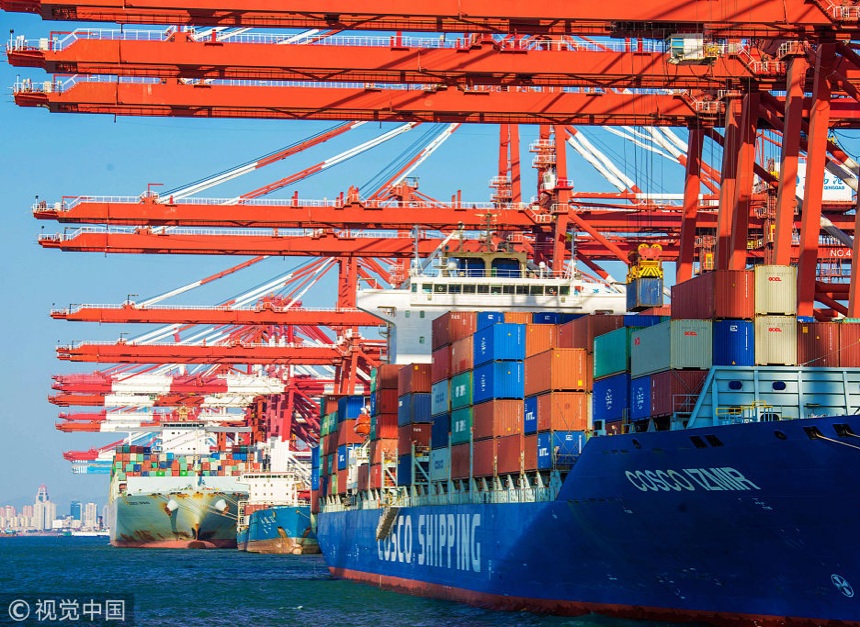 Containers carrying goods for export are seen in Qingdao Port, East China's Shandong province. [VCG]
Dear reader,
To start the new year off, the editorial collective of Chinese Voices brings you a retrospective from 2021. In the past 26 issues, we published 130 excellent articles originally written in Chinese. In case you missed them, here are six of our favourite articles – a combination of deep insights into China, thinking of influential authors, and analysis on important topics. A new year means a new chapter. In 2022, we will continue to share with you important Chinese Voices that help shape China today.
—Dongsheng editorial collective
The US is trying to impede China's rise. How will China achieve its second centenary goal?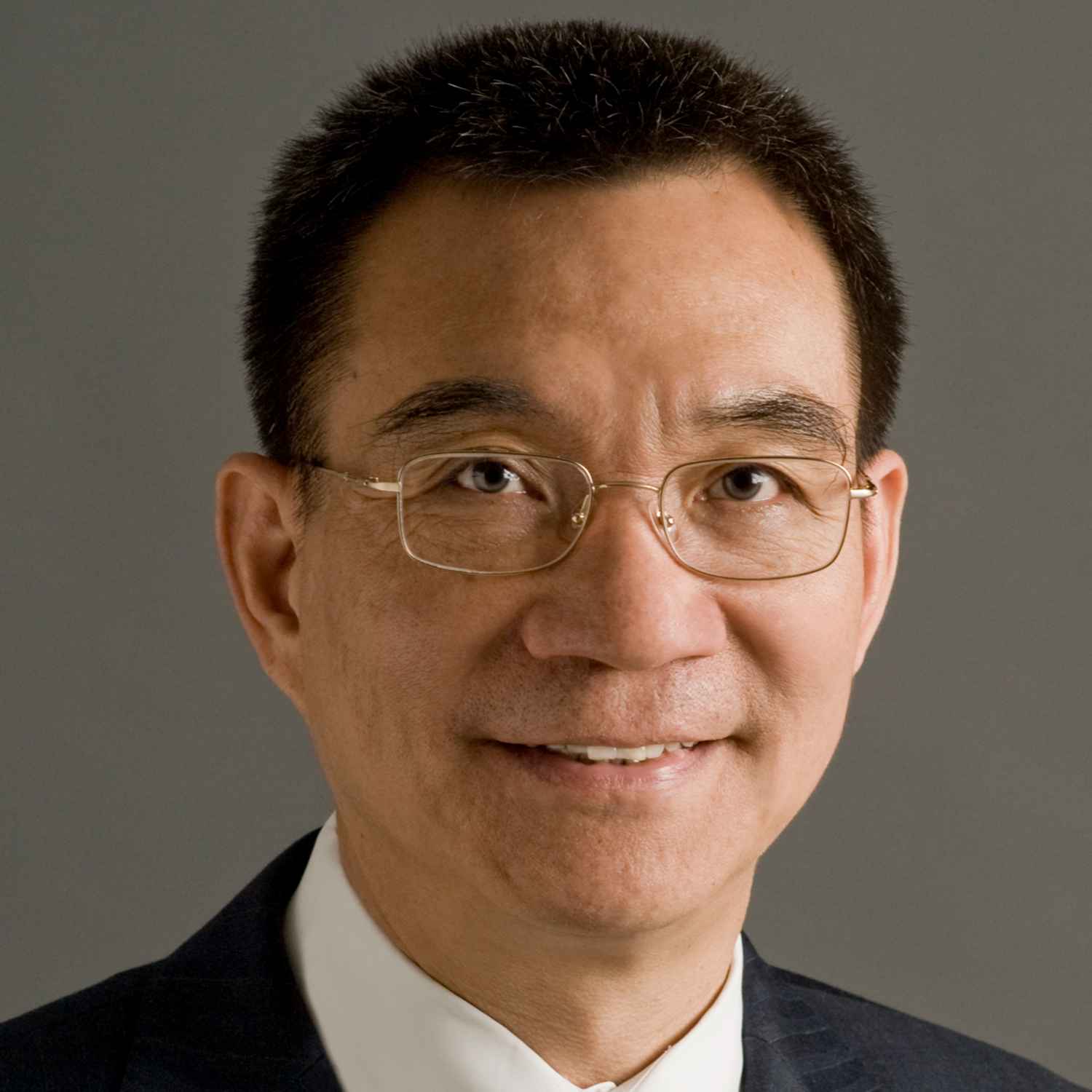 Lin Yifu
Justin Lin Yifu (林毅夫) is dean of the Institute of New Structural Economics, dean of the Institute of South-South Cooperation and development, and a professor and honorary dean of the National School of Development at Peking University. He was senior vice president and chief economist at the World Bank
Amid what President Xi calls "profound changes unseen in a century" (百年未有之大变局 bǎinián wèi yǒu zhī dà biànjú) brought about by the rise of China, the decline of the West, and the subsequent tension between China and the US, how will China achieve its second centenary goal of becoming a "strong, democratic, civilized, harmonious, and modern socialist country?" From the perspective of economics, Professor Lin argues that once China's GDP per capita reaches half of that of the United States, which will meanwhile lose the technological edge it uses to keep China in a stranglehold, China-US relations will transition to a new phase of mutual acceptance and peaceful coexistence. For over four decades, China has used its "latecomer's advantage" – imitating, importing, or integrating existing technologies and industries – to achieve its rapid growth. Now, in the context of the US's crackdown on Chinese tech firms, Lin contends that China can continue to enhance its innovation capabilities through cooperation with countries in Europe and Asia, and it can boost domestic innovation in key areas through China's nationwide system (举国体制 jǔguó tǐzhì). In spite of major challenges like the aging population, carbon neutrality, and rural revitalization, China will still achieve an annual growth rate of at least 6 percent until 2035, followed by a growth rate of 4 percent until 2049, at which point it will reach a GDP per capita half the size of the US's and fulfill its second centenary goal.
China's next challenge: from food security to food supply security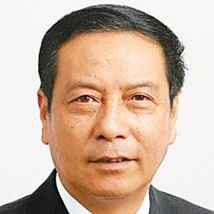 Chen Xiwen
Chen Xiwen (陈锡文) is member of the Standing Committee of the National People's Congress, chairperson of the Agriculture and Rural Committee of the National People's Congress
China has placed great importance on ensuring grain self-sufficiency and absolute security of staple food (口粮绝对安全 kǒuliáng juéduì ānquán). For six consecutive years, China's total annual grain production remained above 650 million tonnes (2015-2020) and the per capita output exceeded 470 kg, well above the international food safety line (400kg/capita). However, according to Chen Xiwen, the country's dependence on the international markets for key food products remains high. For example, over 30 percent of sugar, beef, and milk and 70 percent of edible oil are imported. As a country with a large population, China's reliance on food imports poses a variety of risks. Last year during the COVID-19 pandemic, 18 countries restricted exports of food and other agricultural products, impacting the global supply chain and causing significant price fluctuations. Since China has become a moderately prosperous society(全面小康社会quánmiàn xiǎokāng shèhuì), Chen proposes that the concept of "food security" (粮食安全 liángshí ānquán) should be expanded into the more comprehensive concept of "food supply security" (食物供给安全 shíwù gōngjǐ ānquán). The country should improve its own food supply capacity especially in important staples, such as grain, oil, and sugar. Firstly, China should strictly adhere to the minimum arable land of 1.8 billion mu (120 million hectares) set by the government's "red line" policy. The country's arable land currently stands at 1.92 billion mu (128 million hectares), but has decreased by 113 million mu (7.5 million hectares) in the past ten years. To improve agricultural yield levels, China should promote seed industry innovation and progress in agricultural science and technology. For example, China's corn yield of 6.32 tonnes per hectare (2020) is 9.3% higher than the world average of 5.78 tonnes, but remains much lower than the United States, Brazil, and Argentina. Meanwhile, the author recognizes that China cannot rely on domestic resources alone to feed 18 percent of the world's population with only 9 percent of total arable land. Therefore, establishing a stable and secure international food supply chain is an inevitable and necessary choice.
China's "latecomer advantage" in achieving carbon neutrality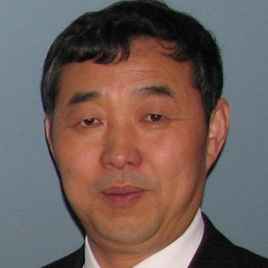 Li Junfeng
Li Junfeng (李俊峰) is former director of National Center for Climate Change Strategy and International Cooperation
A week before the COP26 UN Climate Change Conference in Glasgow, China submitted its climate targets and implementation plans to the UN. The country aims to reach CO2 emissions peak by 2030 and achieve carbon neutrality by 2060. Many people, however, remain skeptical about whether China will be able to fulfill its commitments. Li Junfeng believes that the country will meet its targets. Since 2006, China has implemented effective carbon reduction measures, such as the "dual control" policy of reducing energy intensity and consumption with key performance indicators for all levels of regional governments. In 2013, the majority of provinces saw a slower carbon emission growth, except for six provinces and autonomous regions, including Ningxia, Xinjiang, and Inner Mongolia. With a two percent annual growth rate of emissions, these regions accounted for 70 percent of China's total increase in emissions. Although China's coal consumption rebounded between 2017 and 2019, the growth rate of annual average carbon emissions has been slowing down, dropping from 12.7 percent in the 10th Five-Year Plan period (2001-2005) to 1.7 percent during the 13th Five-Year Plan (2016-2020). Continuing this trend, China would be able to reach peak emissions by 2025. Furthermore, Li states that China has "latecomer's advantage" (后发优势 hòu fā yōushì), meaning that it needs to reach a lower peak per capita level and can enjoy lower-cost new energy technologies compared with developed countries that peaked earlier. For example, the US reached its peak emission in 2007 with nearly 20 tonnes emissions per capita, which is twice as much as China (10 tonnes per capita in 2019). Moreover, the cost of non-fossil energy in China, especially renewable energy, has fallen significantly and has become more competitive – the unit cost of photovoltaic cells, which are devices that convert sunlight into energy, fell by more than 80 percent since 2010. The conditions for grid parity – when the cost of clean energy matches that of conventional energy sources – are already in place in most regions. Meanwhile, China has maintained the advantage of having the most electric vehicles in the world. Together, these factors will help China achieve carbon neutrality by 2060.
China-Russia relations and a new Eurasia paradigm

Feng Shaolei
Feng Shaolei (冯绍雷) is a professor at East China Normal University and director of Collaborative Innovation Center for Peripheral Cooperation and Development and Center for Russian Studies
Professor Feng Shaolei believes that the US withdrawal from Afghanistan reveals the institutional drawbacks of the US-led West. The actions of the US not only prompt its Western allies to reflect on the consequences of following the US, but also provides non-Western countries a framework to think about alternative paths towards independent development. Feng points out that for over two decades, there has been no "reversal of the Nixon process" referring to the joint efforts by the US and Russia to suppress China. The US and its allies initiated a series of major conflicts and crises, such as the expansion of the North Atlantic Treaty Organization (NATO), the Iraq War, "Color Revolution" movements, conflicts in Ukraine, and the provocation against China in the South China Sea and the East China Sea, all of which have gradually pushed Russia and China closer together. The countries have become increasingly united in advocating for the governance principles of upholding sovereignty and resisting hegemony. This explains why attempts to alienate the two countries have always failed. Facing US confrontation, Eurasian countries join forces in the trend of "new neutrality", as exemplified by Russia's proposal of "new non-alignment." Feng holds that this trend indicates that: firstly, most countries would avoid alignment-based confrontation at all costs. Secondly, all countries and peoples are free to choose their own paths. Thirdly, the "new non-alignment" policy is a pragmatic position that is mutually beneficial for all countries. In line with this trend, the inclusive institutional structure of the Belt and Road Initiative has the most potential for deepening cooperation in Eurasia.
Common prosperity emphasizes economic development and socialist work ethic rather than creating a "welfare state"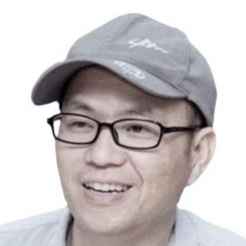 Lü Dewen
Lü Dewen (吕德文) is a researcher at the Center of China Rural Administration and Research, Wuhan University
In a recent media interview, Lü Dewen points out that China's efforts in eliminating absolute poverty and working towards common prosperity reflect the essence of the socialist system under CPC's leadership. There is an ongoing and lively debate about how to achieve common prosperity and whether the CPC should focus on primary, secondary or tertiary distribution. The country is pushing ahead with a range of adjustments on its economic and social policies to remedy the negative consequences of the past market-based reforms, including high housing costs and education anxiety. The goal of common prosperity is to alleviate the polarization between the rich and the poor. According to Lü, as China has just been defined as a middle-income country, economic development must remain the central task of the CPC. While maintaining a high level of economic development, China should focus on improving the primary distribution system, which will facilitate the development of China's tremendous number of migrant workers into middle-income earners. The secondary and tertiary distributions can just play a supplementary role. Lü also argues that China should avoid the welfare trap and discourage the people from relying only on aid (等靠要 Děng kào yào) to achieve common prosperity. A socialist country also emphasizes that work creates happiness, which is a core ethic of the socialist spirit. Only through the people's hard work towards building a socialist society will be owners of the country. This, in turn, translates to the collective sharing of social wealth.
This Zhou Enlai-led institution is the key to understanding the "new nationwide system"

Lu Feng
Dr. Lu Feng (路风) is a professor and doctoral supervisor at the Department of Political Economy, School of Government, Peking University. He is also director of Leo Ko-Guan Institute for Business and Government
China's political leadership has proposed adopting a "new type of nationwide system" to "make major breakthroughs and achieve major development," such as significant technological innovation. In his article, Dr. Lu reveals how the Special Central Committee of the Communist Party of China was the decision-making body behind the historically significant "Two Bombs, One Submarine, One Satellite" project of the 1960s, which is recognized as an example of a nationwide system. This institution, authorized by the top leadership with Premier Zhou Enlai as its director, was responsible for the implementation and results of the project. The Committee reflected China's nationwide system in its planned economy era. This article examines similar institutions in the United States, like the War Production Board and the Manhattan Project from World War II, as well as the US's Defense Advanced Research Projects Agency (DARPA), which is still active today. Based on the historical experience of China and the US, the author argues that the nationwide system is a unique and effective task-driven system, suitable for both planned and market economy systems.
Sign up for Dongsheng's weekly news digests